BALUSTRADES
In designing space for you and your loved ones, it is important to ensure safety.
When designing a space for your business, it is important to ensure safety. Modern and good quality balustrades will ensure your comfort and increase the attractiveness of your office, hotel or bank. It is worth choosing solutions that will not only enrich your interior, but will be functional and durable for years. As advisers, we help in choosing the right models of balustrades.
During our cooperation, we care about the quality of every detail. We rely on our own production of elements and structures, which enables us to realise individual orders according to the needs of our clients. The materials from which balustrades can be made are mainly: wood, metal, glass, cast iron, concrete and stone. While completing  commercial projects for our clients, we always remember to maintain the highest standards, ensuring aesthetics and harmony for your interior.
We make both external and internal balustrades. In our offer you will find, among others:
Wooden balustrades

Glass balustrades

Metal balustrades

Balustrades in offices, hotels or banks

Ready-made balcony balustrades

Balustrades for stairs

Modern balustrades e.g. loft-style

Balcony handrails

Barriers for stairs

Posts for balustrades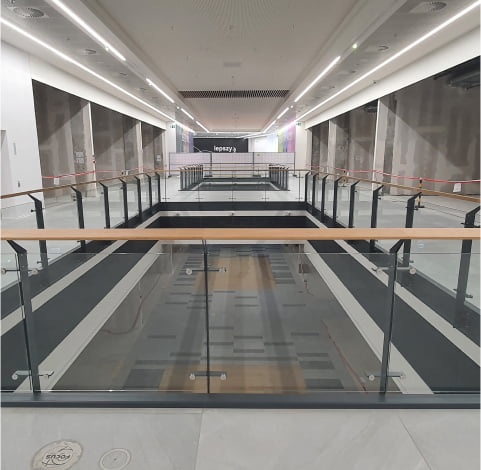 Thanks to our own production of elements and balustrades – our designs are individual and distinguish themselves with great aesthetics.
Other realisations
Check out the rest of our product range also on the GlasPro Elevations website.