ALUMINIUM FACADES
Take advantage of the best solutions for your business. Build a friendly environment for your customers with us.
Aluminium facades are currently one of the most common solutions, prepared mainly for the public, commercial or retail buildings. Thanks to the application of aluminium facades in your space, you will gain a completely new appearance of the building. Due to the properties of aluminium, we can create spatial constructions completely tailored to your expectations. The use of aluminium facades in the facility will give it a unique atmosphere, while adding aesthetic value. The façade systems we created are resistant to weather conditions and corrosion, and their quality is at the highest level.
Increasingly high customer demands mean that our arrangements are innovative solutions that we can integrate with other construction elements, such as sliding windows. Attention to detail and the client's influence on the appearance of the façade ensure that the product fulfils its role and is maximally suited to the needs. Our work is not only expert advice but also a quick and efficient installation that will allow you to enjoy the new look of your investment.


The aluminium facades we create are based on more than a dozen high-class systems. In our offer, you will find, among others:
Post-and-beam facades

Structural facades

Facades of non-standard width

Facade shutters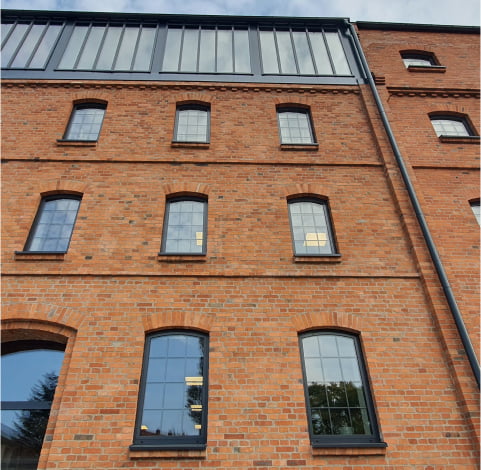 Proven and sustainable solutions are the key to our success. We want to ensure that your investment is modern and innovative.
Other realisations
Check out the rest of our product range also on the GlasPro Elevations website.